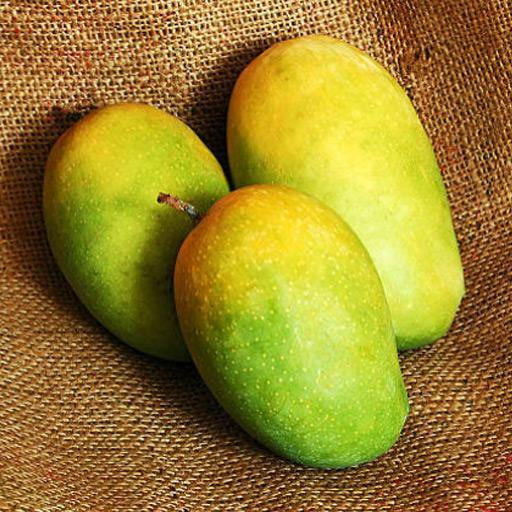 Gir Kesar - Extra Class Mangoes
Extra Class Gir Kesar Mangoes, the most sought-after mango variety in India!
Our mangoes are hand-picked from the fertile fields of our orchards in the Gir region in Gujarat, known for producing the country's juiciest and most flavourful mangoes.
Rs.2,349.00

-

Rs.9,999.00
Here's why our Extra Class Gir Kesar Mangoes are a must-try:
100% Natural: Our mangoes are grown using traditional farming techniques, without the use of any harmful pesticides or chemicals. They are carefully hand-picked and transported directly to you, ensuring the freshest and healthiest mangoes possible.

Unmatched Taste: Our Extra Class Gir Kesar Mangoes are famous for their unique taste, which is sweet, juicy, and bursting with flavour. They have a firm yet creamy texture, with golden-yellow skin and bright orange flesh.

High Nutritional Value: Mangoes are rich in vitamins, minerals, and antioxidants, making them an excellent addition to a healthy diet. They are particularly high in vitamin C, which helps boost immunity and prevent infections.

Versatile: Our Extra Class Gir Kesar Mangoes are perfect for various culinary uses, from making smoothies and desserts to adding flavour to savoury dishes. They are especially popular in Indian cuisine, used in everything from chutneys and curries to pickles and salads.

Great Value: We offer our Extra Class Gir Kesar Mangoes at competitive prices, so you can enjoy the best quality mangoes without breaking the bank. We also offer free shipping on all orders, so you can have our mangoes delivered directly to your doorstep with ease.
Order our Extra Class Gir Kesar Mangoes today and experience the taste of authentic Indian mangoes like never before! Whether you're a fan of sweet and juicy mangoes or looking to add more nutrition to your diet, our mangoes are a perfect choice. Try them today and see why they're known as the "king of fruits" in India!